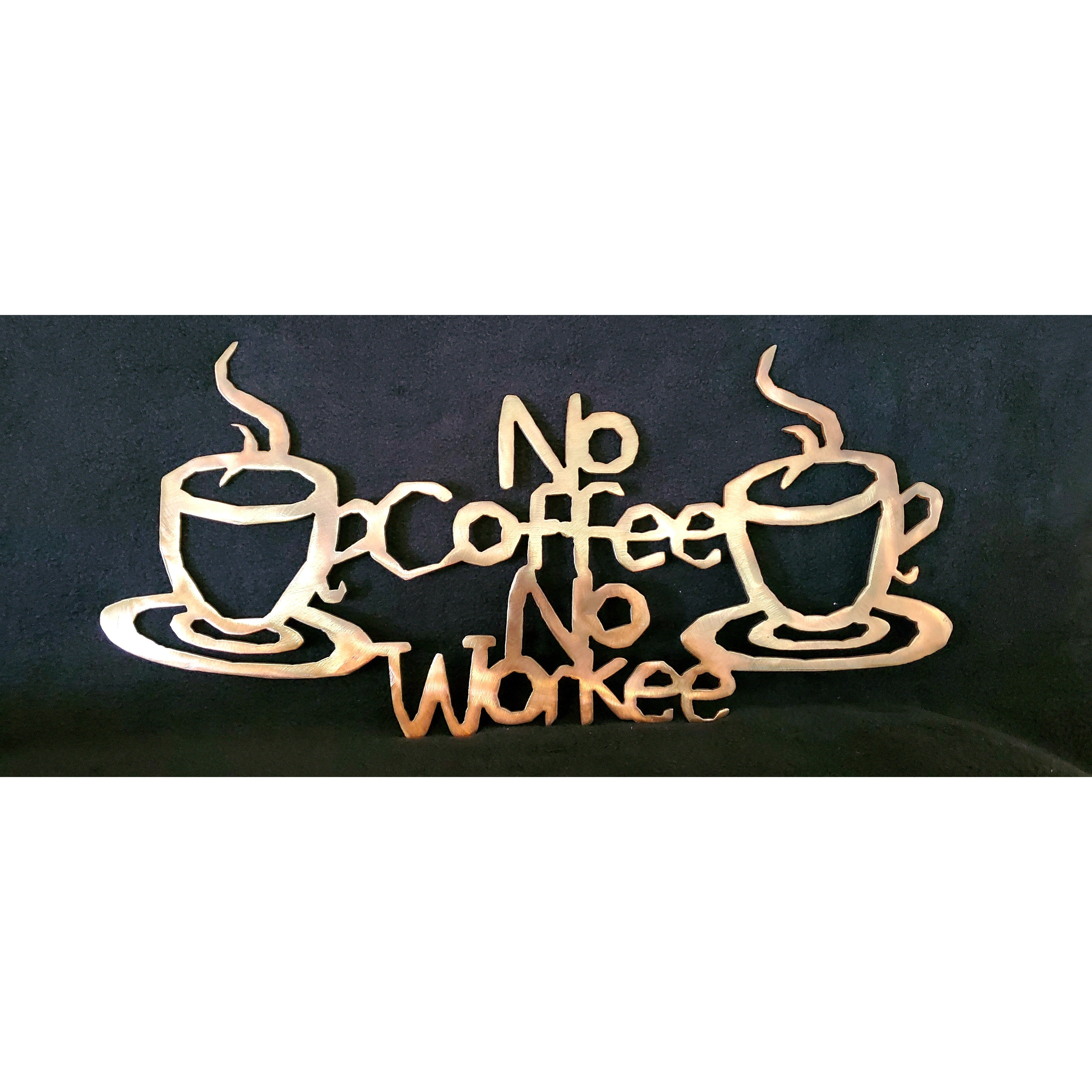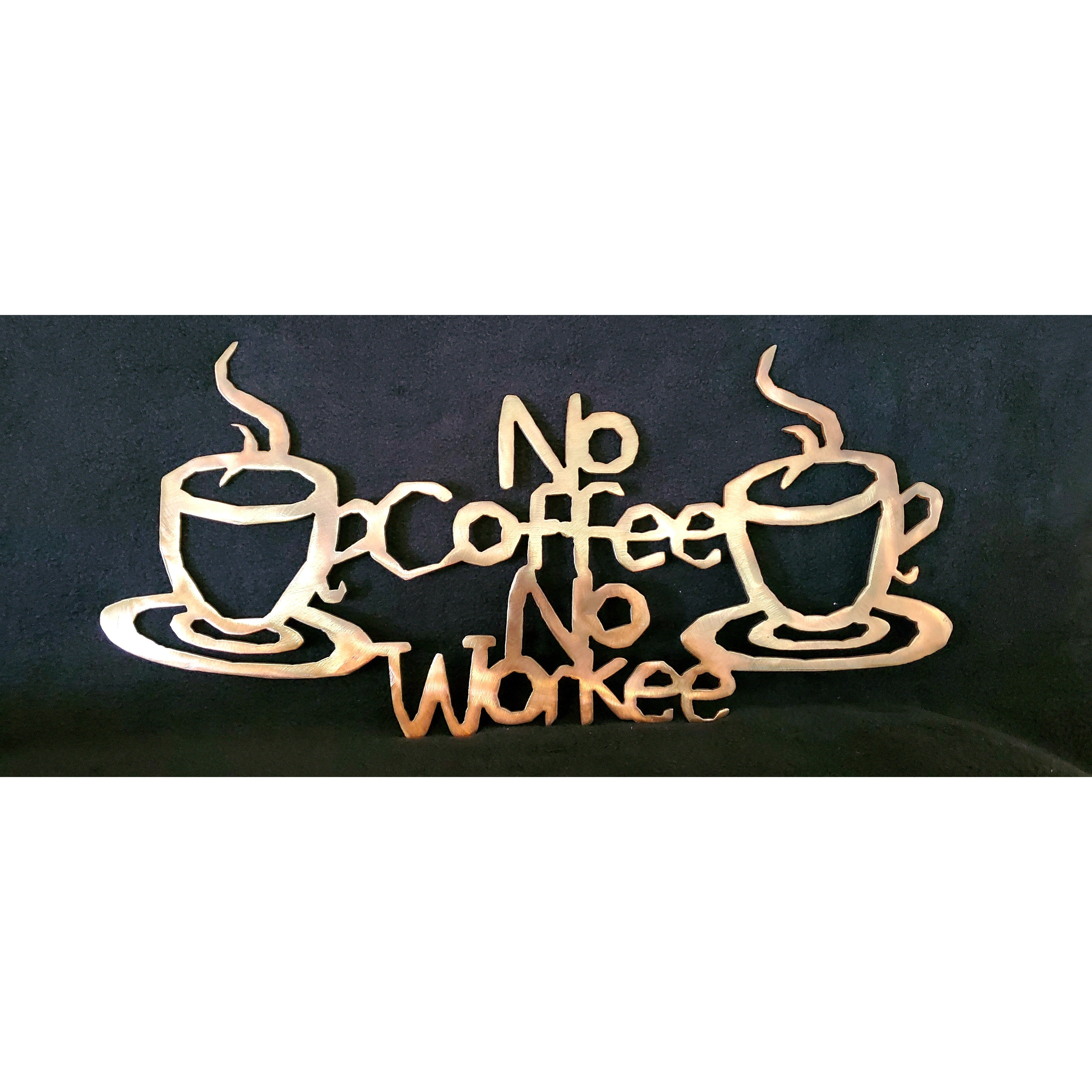 No Coffee No Workee Metal Wall Art
This unique metal wall art piece can be a perfect accent for your kitchen, breakfast nook, or restaurant. This piece is sure to make conversation! This metal word wall art would make a great gift for your co-worker.  Dimensions: 10" tall X 21" wide Hanging hardware not included. Two to...
Why Choose Us ?
Whether your taste is modern, industrial, or rustic, we offer a diverse range of metal art that caters to every style preference. Our artists push the boundaries of creativity, constantly innovating to bring you designs that inspire conversation and captivate the eye.
Returns
Contact Us for any questions about Returns
Shipping
Shipping local and International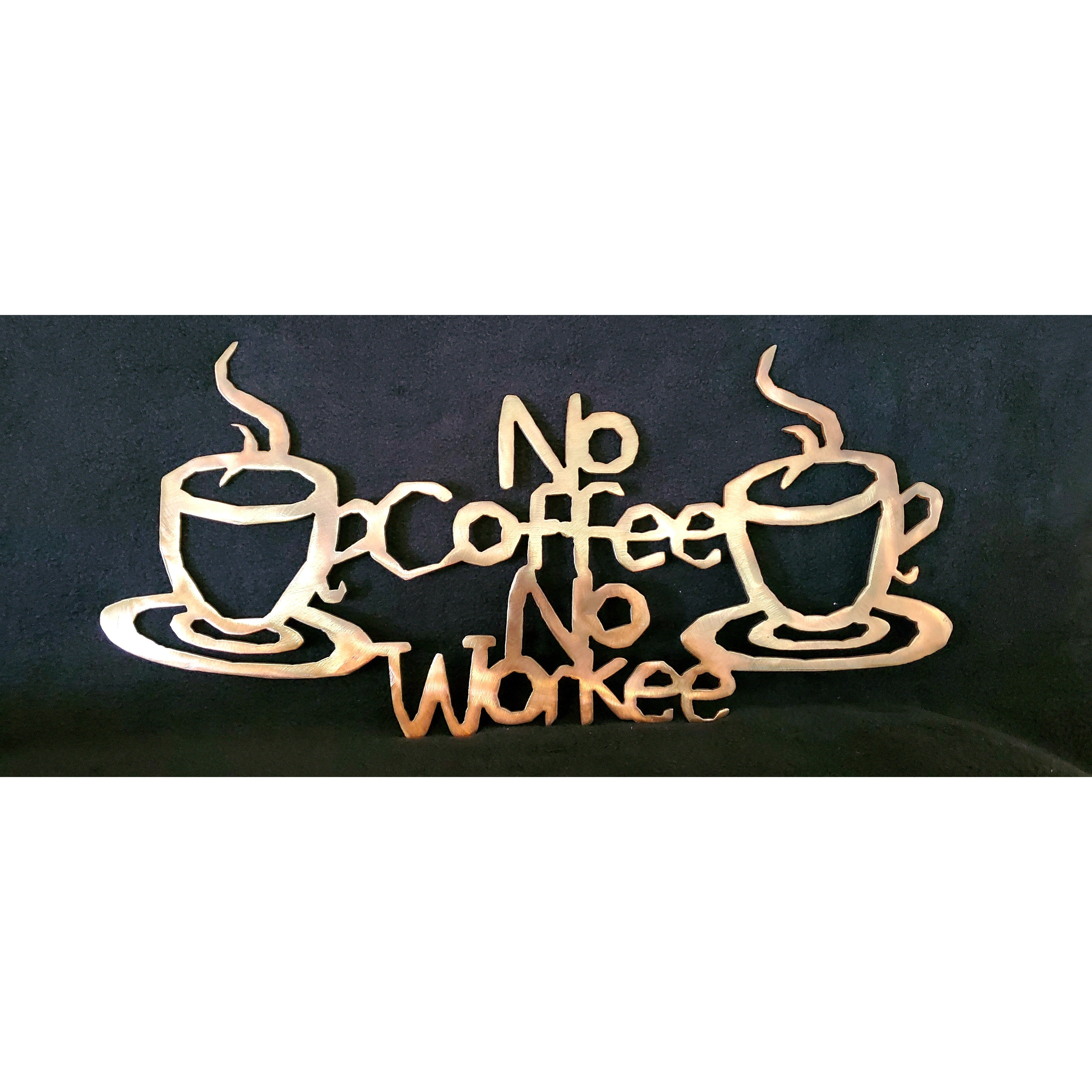 No Coffee No Workee Metal Wall Art