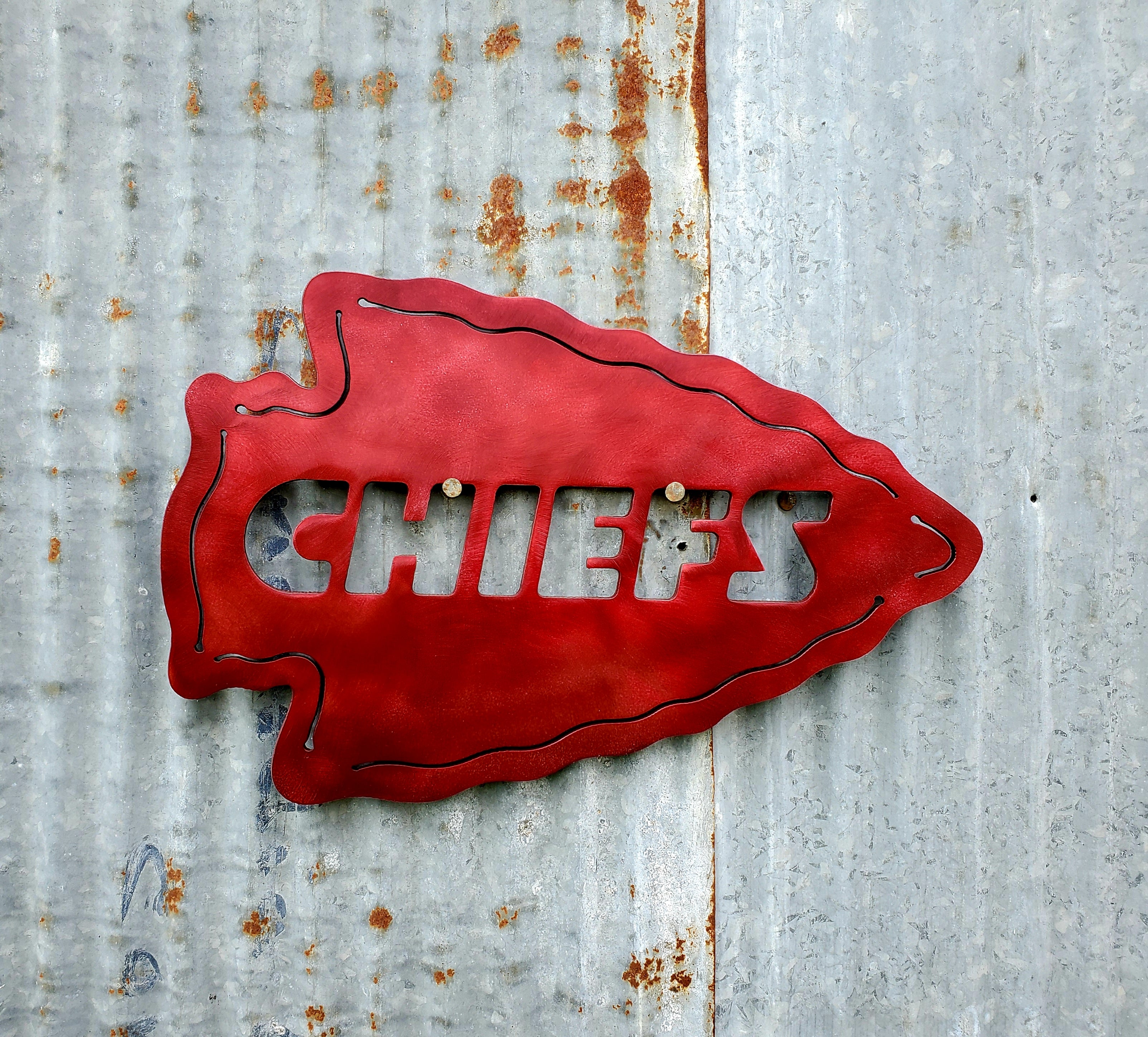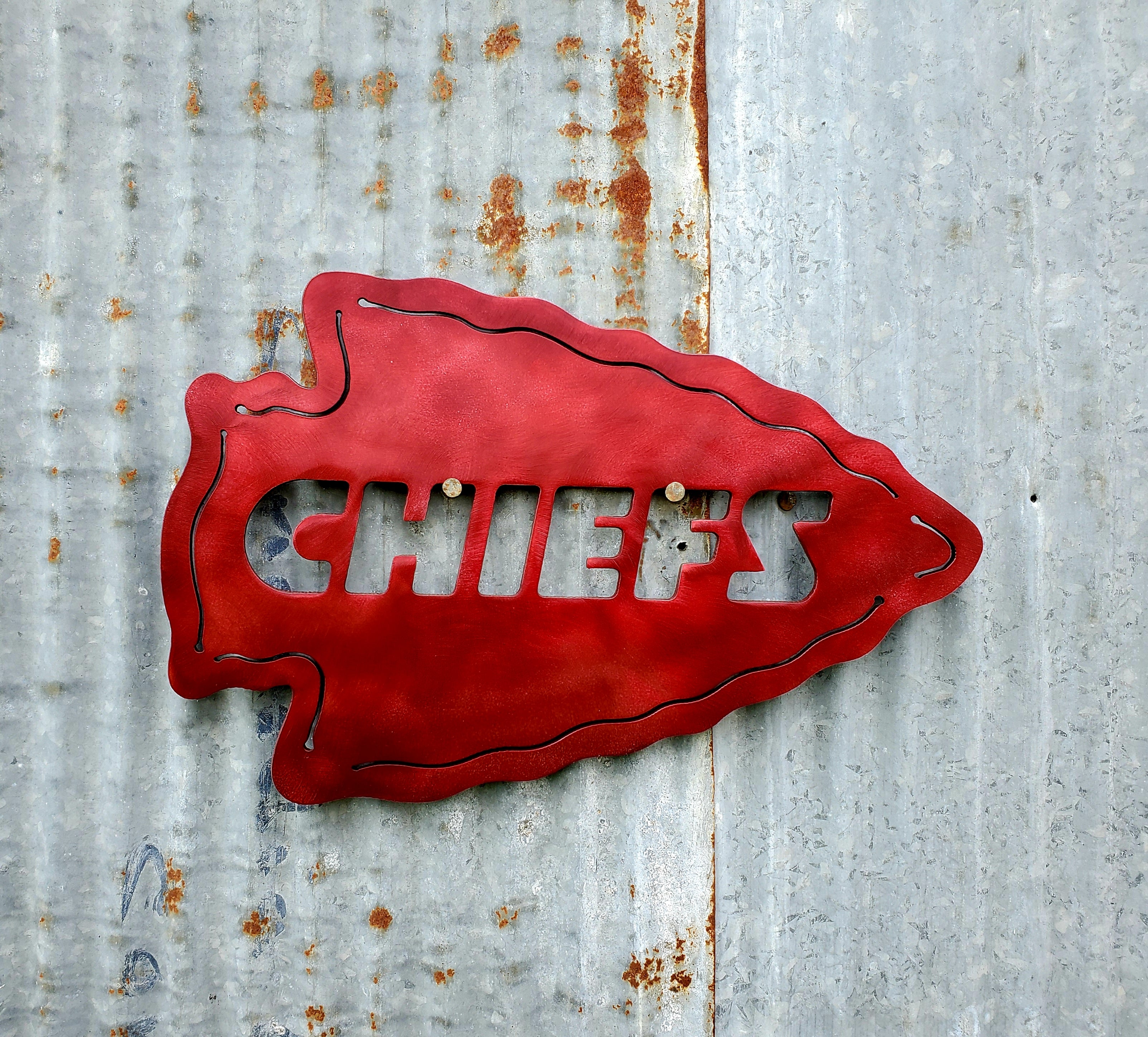 Kansas City Chiefs Arrowhead
Perfect for that KC Chiefs fan in your life!! Or that addition to the mancave!  Color may vary due to lightening while photo was taken. Note there is no black added to these colors!    Dimensions: 10" tall X 16" wide Hanging hardware not included. Two to Four appropriately sized...
Why Choose Us ?
Whether your taste is modern, industrial, or rustic, we offer a diverse range of metal art that caters to every style preference. Our artists push the boundaries of creativity, constantly innovating to bring you designs that inspire conversation and captivate the eye.
Returns
Contact Us for any questions about Returns
Shipping
Shipping local and International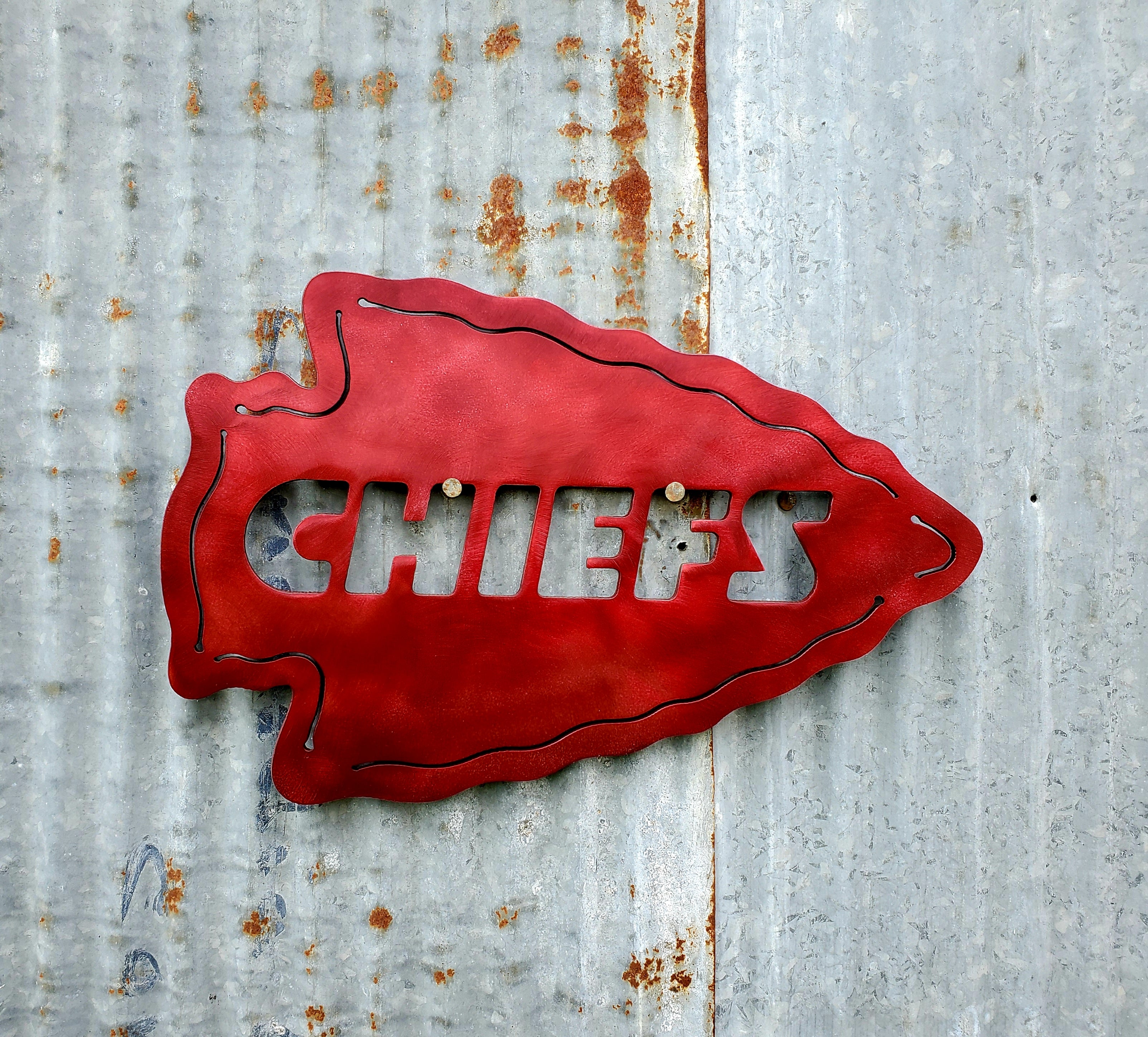 Kansas City Chiefs Arrowhead