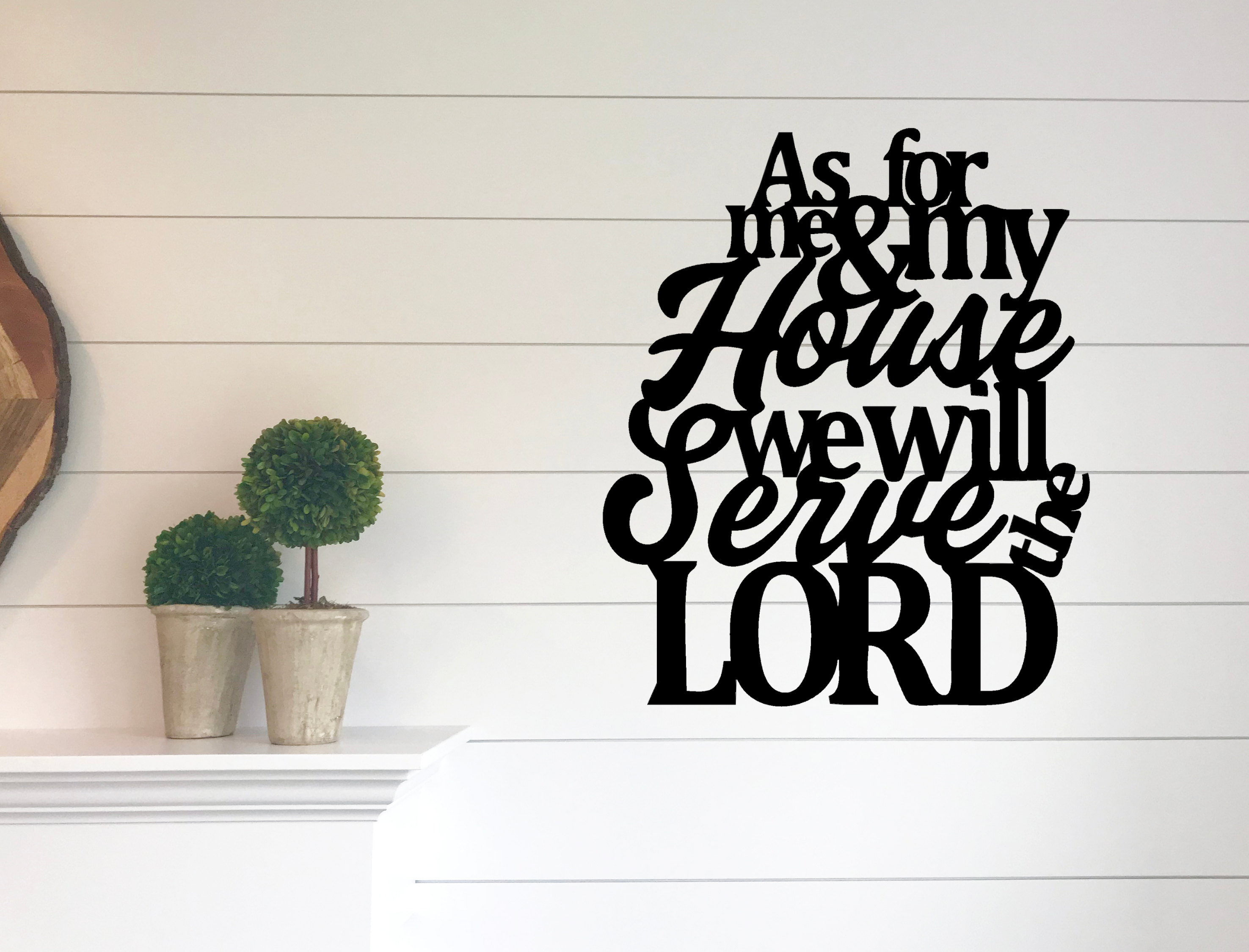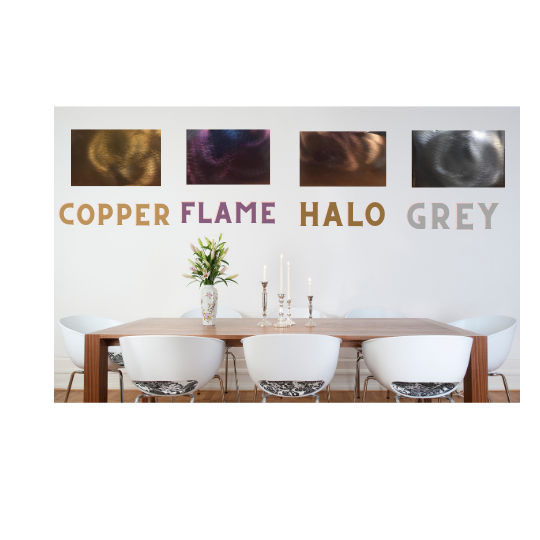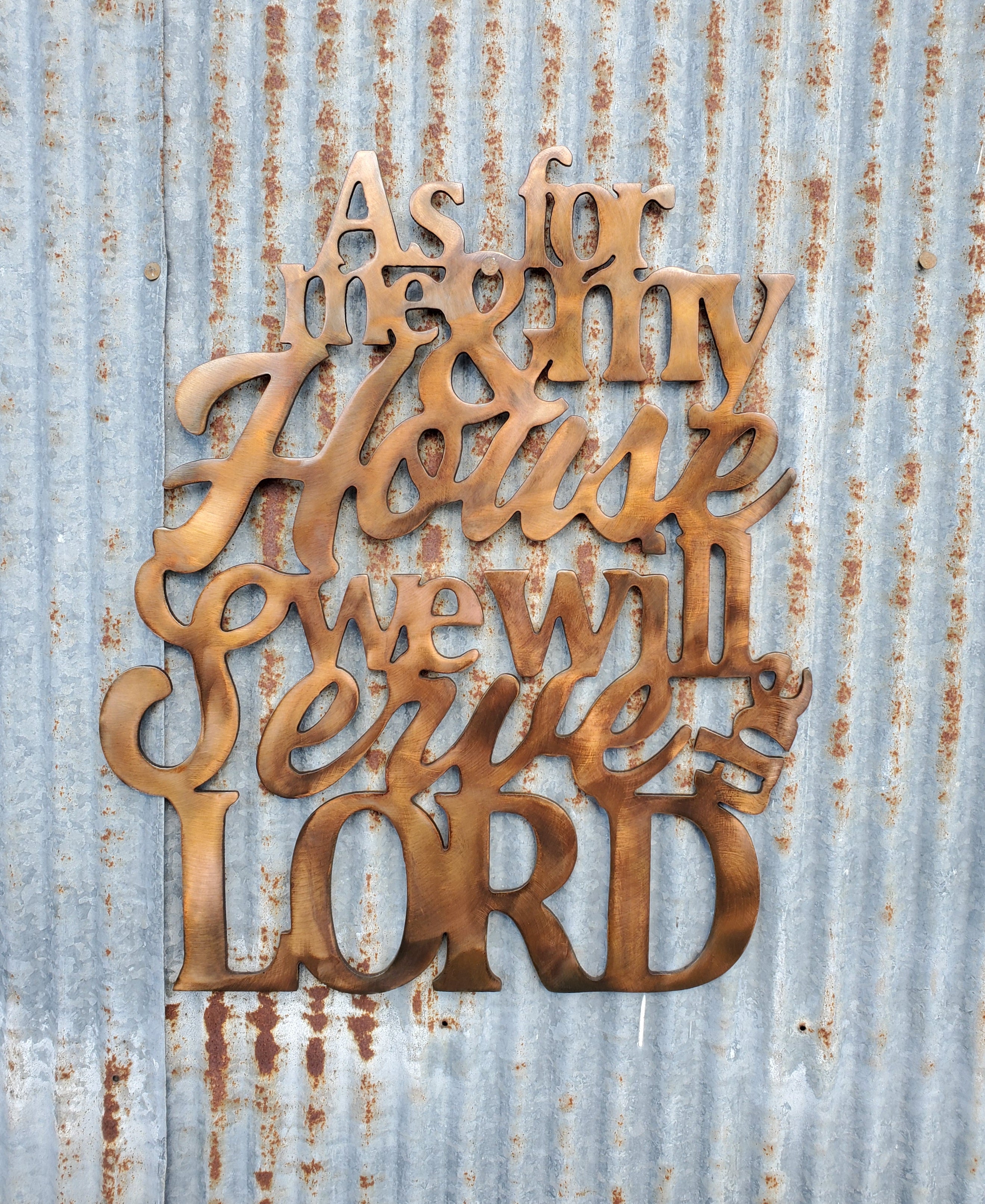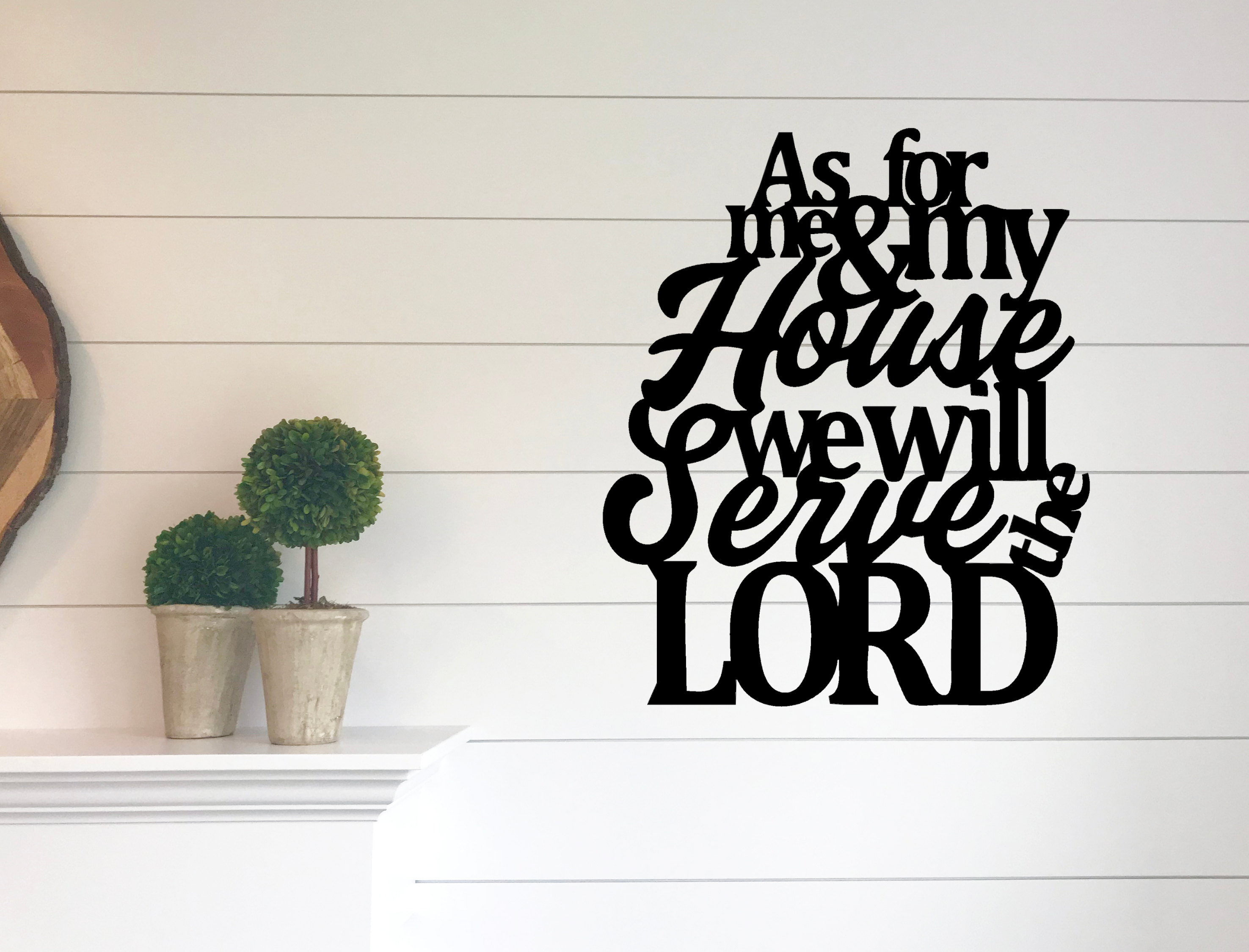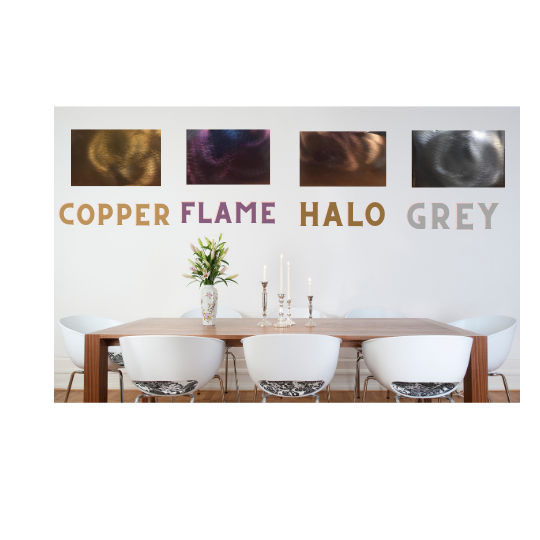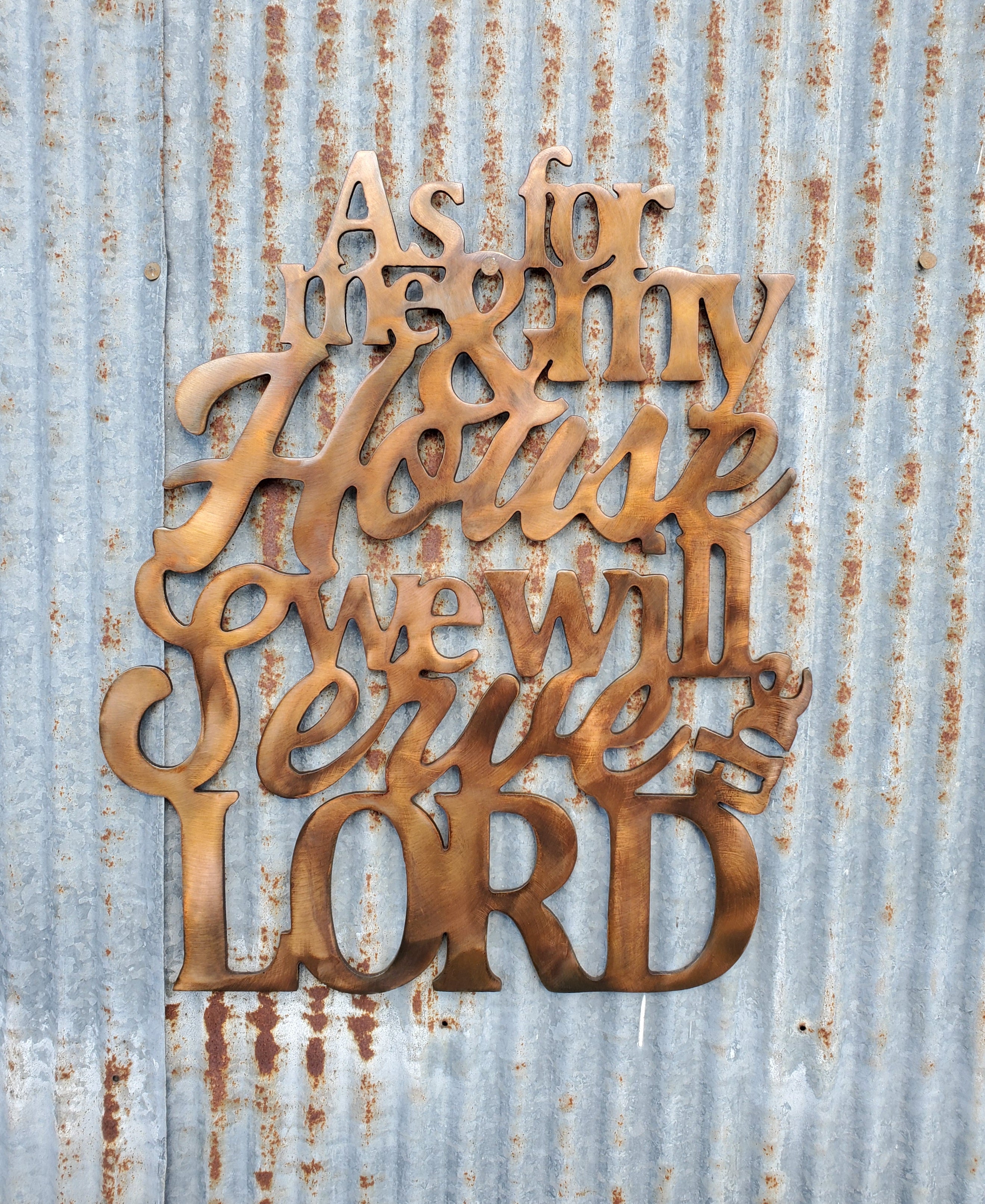 As for me and my house we will serve the Lord, Joshua 24:15
Some scriptures speak to people in unbelievable ways, inspiring and motivating them in important moments in their lives. ♥ SIZE: - 16" wide - 19" tall ♥ MATERIAL: -11 gauge mild steel. ♥ FINISH: - Steel is cleaned, polished, color applied and clear coated. - All pieces will have it's...
Why Choose Us ?
Whether your taste is modern, industrial, or rustic, we offer a diverse range of metal art that caters to every style preference. Our artists push the boundaries of creativity, constantly innovating to bring you designs that inspire conversation and captivate the eye.
Returns
Contact Us for any questions about Returns
Shipping
Shipping local and International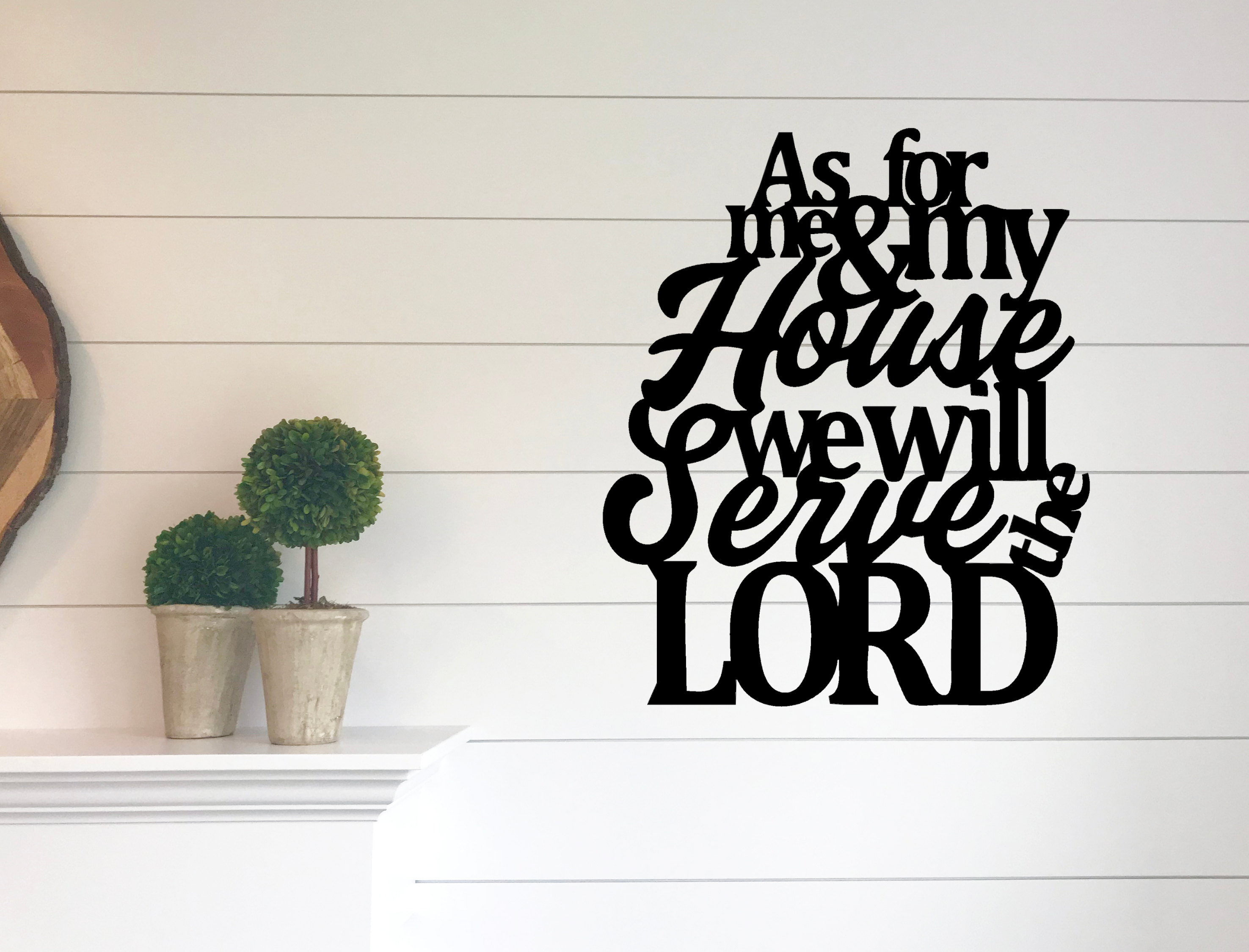 As for me and my house we will serve the Lord, Joshua 24:15